eSight® was present at the ARVO 2023 Annual Meeting which was held between April 23 – 27 in New Orleans, Louisiana, U.S.
eSight Go Showcased at ARVO 2023
At the ARVO 2023 meeting, Roland Mattern, the company's director of sales and marketing, and Gary Foster, a long-term eSight user, discussed the new eSight Go model of smart glasses for low vision augmentation.
The Association for Research in Vision and Ophthalmology (ARVO) annual meeting is the preeminent forum for eye and vision researchers at all career levels to exchange the most recent results and work together on cutting-edge solutions.
Roland Mattern explains how eSight Go works
In the video below, Roland explains how eSight Go offers a whole new form factor for low vision patients.
ARVO LIVE: eSight Go: Smart glasses for low vision enhancement
Talking about the working of the device, the high-resolution camera picks up the image that the patient can no longer perceive due to their central vision loss.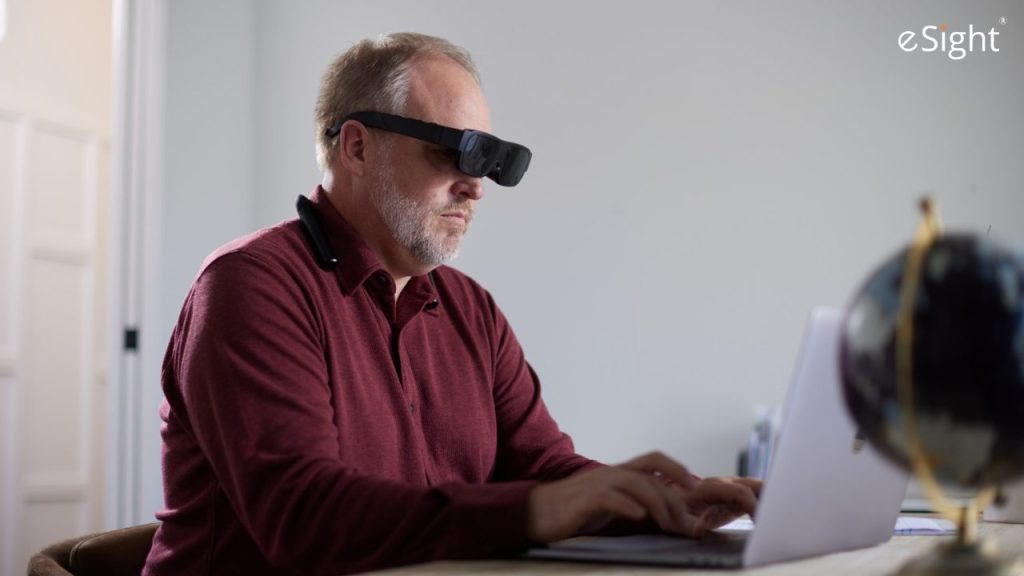 The image is then fed into an algorithm of proprietary software that manipulates the image with contrast, color filters, magnification, and brightness to optimize the image for viewing.
The device then projects that manipulated image onto two OLED monitors inside the headset, and the wearer uses their peripheral vision or any photoreceptors that may function in the central portion of their macula to process the visual stimuli.
In many cases, eSight's technology takes patients back to 20/20 functional vision for reading, walking, operating their computers, carrying out daily activities, and doing almost everything. Let's look at one of our eSight users, Gary.
Gary Foster shares his experience using eSight
Gary is a long-term eSight user and has AMD (Age-related Macular Degeneration). His acuity is 20/400 and has been wearing eSight since 2015. Gary started with the second generation of eSight and currently has 20/20 visual acuity & presently uses eSight 4.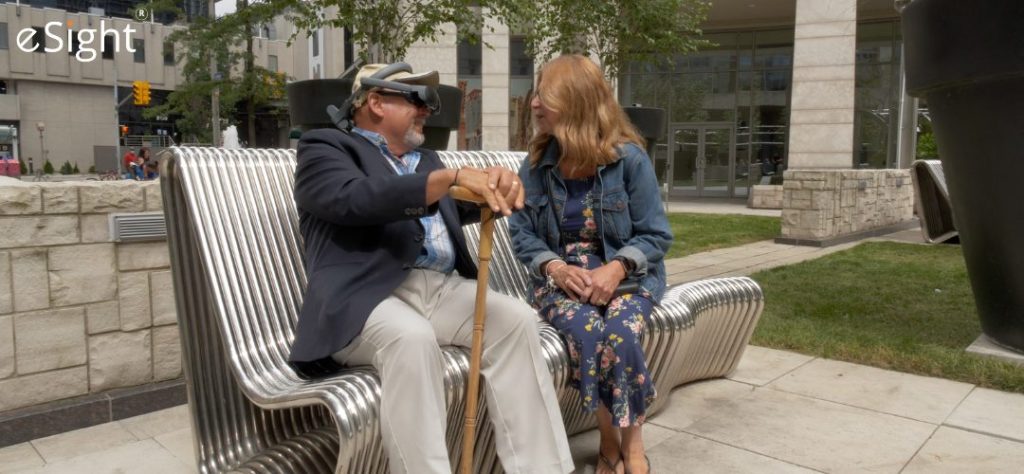 In the video above, Gary explains how he can do everything except drive a car. He has gone back to work ever since and has been highly productive. To read more about Gary's story, click here.
eSight is still working to optimize the new software and planning to launch eSight Go in 2023. To get new updates about our upcoming eSight Go, join our exclusive waiting list on the eSight Go page.
If you or your loved one wants to try eSight and go through the easy screening process, please use our Free Consultation to know if you're the right candidate for eSight.